Main content starts here, tab to start navigating
Charlotte Menu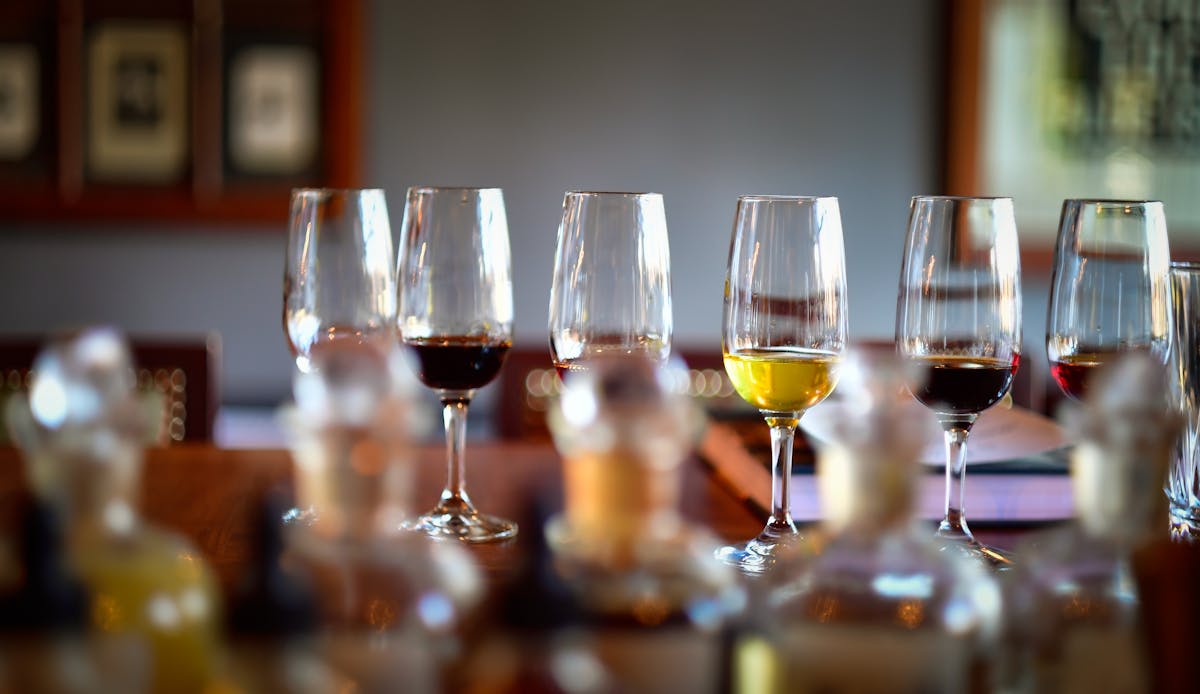 * A 20% Service Charge Will Be Added To Each Check in Lieu of Gratuity.*
We do not allow outside food or beverage, but have partnered with our friends at Ava Pizzeria for snacks!
Small Pours
2oz mini cocktails to start your evening!
Cheeky

Mezcal, Hibiscus, Vanilla, Lime

$6

Handshake

Rotating Selection of Amaro

$6

"Green Tea" Shot

Green Tea infused Whiskey, Peach, Lemon

$6

DTO

Pineapple Rum, Lime, Fresh Pineapple

$6

Dirty Shirley

Vodka, House Grenadine, Sprite

$6

Pickleback

Shot of Bourbon, Shot of our House Onion Pickle

$6
EASY BREEZY
Easy Drinking Cocktails to help beat the Summer Heat.
Movin' to the Country

Bourbon, Peach, Mint, Lemon, Angostura Bitters, Crushed Ice

$12

Strawberry Spritz

Cappelletti, Ripe Strawberry, Topo Chico, Sparkling Wine

$12

Call me Honeybear

White Rum, Blanco Tequila, Local Honeydew, Lime, Mint

$13

Rotating Daiquiri

Strawberry, Fernet, Lime

$12

Overstayed Welcome

Ube Colada, Local Coconut Rum, Mango, Pineapple, Lime

$13

Apartment Farmer

Gin, Local Canteloupe, Lemon, Egg White

$13

Spaced Jam

London Dry Gin, Local Concord Grapes, Lemon, Soda

$13

SPF 100

Reposado Tequila, Ripe Mango, Lime, Aperol, Tajin

$13

Two Dimes

Cachaca, Local Coconut Rum, Coconut Water, Muddled Lime

$13

Patio Punch

Vodka, Lychee, Curacao, Lemon, Blackberries

$10
Billy Classics
Blackthorn

Irish Whiskey, Sloe Gin, Sweet Vermouth, Bergamont Bitters

$14

Espresso Martini

Bourbon, Cold Brew, Chicory, Vanilla

$12

Salty Dog

Guava, Grapefruit, Lime, Black Hawaiian Sea Salt * Choose your spirit: Vodka, Tequila, Rum

$13

Gibson

London Dry Gin, Dry Vermouth, Fino Sherry, House Pickled Onion

$15

Plug on Oaxaca

Mezcal, Charred Pineapple Vermouth, Cappelletti, Tepache Bitters

$14

Billy Sunday Old Fashioned

Bourbon, Sugar Cube, Rabarbaro, Essential Oils

$12
You Scream, We All Scream...
Cocktails served over various frozen treats!
Could be Fun!

Ilegal Mezcal, Salted Watermelon, Lime, Soda, Watermelon Popsicle

$13

Bramble On

Gin, Lemon, Sparkling Wine, Housemade Blackberry Sorbet

$13

Avenue

Bourbon, Grenadine, Lemon, Housemade Passionfruit Sorbet

$13

Bitterbird

Rum, Campari, Lime, Fresh Pineapple Sorbet

$13
Snacks
Spinach Artichoke Dip

Fresh Spinach, Artichoke, Cream Cheese, Parmesan, Toasted Ciabatta

$10

Deviled Eggs

Mustard, Paprika, Scallion, Crispy Prosciutto

$6

* Can Be Made Vegetarian

Adult Lunchable

1 Meat, 1 Cheese, Crackers, House Pickles, Housemade Jam and a Special Treat

$11

Popcorn

Cheddar Cheese, Butter, Sea Salt

$4

Puppy Chow

Peanut Butter, Chex, Dark Chocolate

$4

Loaded Pizza Rolls

Pepperoni Pizza Rolls covered in San Marzano Marinara, Mozzarella, and Cup & Char Pepperoni

$10

Hot Pocket

Housemade Puff Pastry, Provolone, Prosciutto.

$11

Pimento Cheese

Sharp Cheddar, Roasted Pepper, Duke's Mayo, Crackers

$8

Fried Ravoli

Air-Fried Breaded Cheese Ravioli served with Warm Tomato Sauce

$10
Draft Beer
Pink Robots

Sour brewed with Raspberries and Blackberries, Birsong Brewing 6% ABV

$8

Peacharine

Resident Culture IPA, Charlotte NC

$8

Marachi Static

Mexican Style Lager Brewed with Lime, 5%ABV Town Brewing Company

$8

Untitled Art

Hard Seltzer brewed with Fresh Blueberries 5% ABV

$8
Wine
Sparkling

Bohigas Cava, NV

$12

White

Le Cellier des Chenes, Tradition Apremont, Savoie Fr

$11

Rosé

La Boutanche, Loire Valley FR

$12

Orange Wine

Gulp Hablo, Spain . . . What is an Orange Wine? It's a type of white wine made by leaving the grape skins and seeds in contact with the juice, creating a deep orange-hued finished product.

$11

Red

Clovis, Cote du Rhone

$12
Bottles and Cans
Narragansett

Lager, 5% ABV Rhode Island

$4

Lizard King

Pale Ale, Pipeworks Brewing Chicago, IL 6% ABV

$8

Ice Cube is a Pimp

Hazy IPA, Southern Range Monroe, NC 6.9%ABV

$8

Smooj

Strawberry Banana Smoothie Seltzer 5%

$8

Amor Artis

Crusin in my 6.4 IPA, Fort Mill SC, 6.4%ABV

$8

Citizen Brose Cider

Cider Brewed with Blueberries, Vermont 6.1% ABV

$7

Volcano Sauce

Sour Brewed with Blackberry, Blueberry, Vanilla and Lactose, Aslin Brewing 6% ABV

$8

Jackie O's Java The Stout

Coffee Stout brewed with local roasted coffee, Athens OH, 6.5%ABV

$8

Over and Over and Over

Orpheus Brewing Co, Sour Brewed with pineapple and vanilla, 7.5%ABV Atlanta, GA

$8

Champagne Velvet

Upland Brewing, Pilsner, 5.5%ABV

$7
Spirit-Free
These Cocktails contain *no alcohol*
Blackberry

Lemon, Topo Chico, Verjus, Blackberry Sorbet

$11

"Whiskey" Sour

Kentucky 74 NA Whiskey, Lyre's NA Triple Sec, Lemon

$11

Hop Soda

Pineapple, Mint, Lime, Lagunitas Hop Soda

$11

Lyre's Almafi Spritz

Non-Alcoholic Bitter Spritz

$10